Share the post "Part 2: 25 Lessons I've Learned from 25 Years of Homeschooling by Amy Young Miller"
Amy Young Miller's guest blog continues today with part two, and it starts off on my favorite lesson. Teaching to the test is my biggest pet peeve. You can catch up on part one here. I'm still amazed by 25 years of homeschooling!
13. Teach to the delight, not to the test. I really feel for the parents who are teaching with test scores in mind. This is what I remember from my testing days in public school: the day after the test (and I did well in school, grade-wise) I forgot everything as quickly as possible. Why not? I only needed to retain it for the test. So what's the point, really, of learning it in the first place?
Does this sound radical? So be it.
[Tweet "Teach to the delight, not to the test."]
14. Don't try to make your home school a public school at home.
It's tempting, especially when you feel like somebody is watching you (somebody will be, no kidding) but don't try to do this. It'll frustrate you and waste a lot of time. Do at home, what works best at home.
15. Don't let anybody discourage you.
It's tempting to listen to family and friends (who love you, and also want what's best for your children) when they voice their concerns about your teaching style or content, but you know and love your children more than anybody else does. Trust your gut. Besides, it's really nobody else's business. I had very little support when we started homeschooling. Mostly I had lots of anxiety and furrowed brows over our decision to teach our children at home. It was hard. But I'm so, so glad that I never let it get to me, to the point where I considered giving it up. The same folks who doubted us in the early days are the most ardent supporters of our home schooling now. :)
It's nice when that happens.
16. Be flexible. And savor every day.
Trust me. It all goes a lot faster than you can even imagine. :( Be there in the moment. Be grateful for this opportunity.
17. Have stern limits on screen use. Is our family alone in struggling with addiction to the screen? I don't think so. There are so many screens in our lives–phones, ipads, laptops, t.v.s, oh my!–and there is something intriguing at any time of day or night on each and every one of them. Staring at the screen is not always the best use of your time, and your child needs to learn many things which can't be learned from the internet: How to talk politely with people. How to draw nature. How to function (for pete's sake) without the screen! How to love the neighbors. How to get along with a sister, grow a garden, balance a checkbook, scoop the snow off the walk, make a pan of brownies for Mom ;) and so on. Don't allow your children to waste their childhood staring at a screen.
18. Feed your students well. Focus on easy-to-grab whole foods: fruit, vegetables, whole grains, good sources of protein. Ditch the sugar and the junk food. Your kids are growing fast, and it's vitally important that they be well-nourished to grow and learn well. Good snacks are a must during the school day! I can't concentrate when I'm hungry, why would I expect my kids to be able to?
19. Teaching "life skills" is just as important (if not more so) as "book-learning." Teach your children how to weed a garden. How to balance a checkbook. How to make bread. How to can tomatoes. How to keep their rooms clean. If you haven't figured this out yet, then learn it yourself and then teach your children.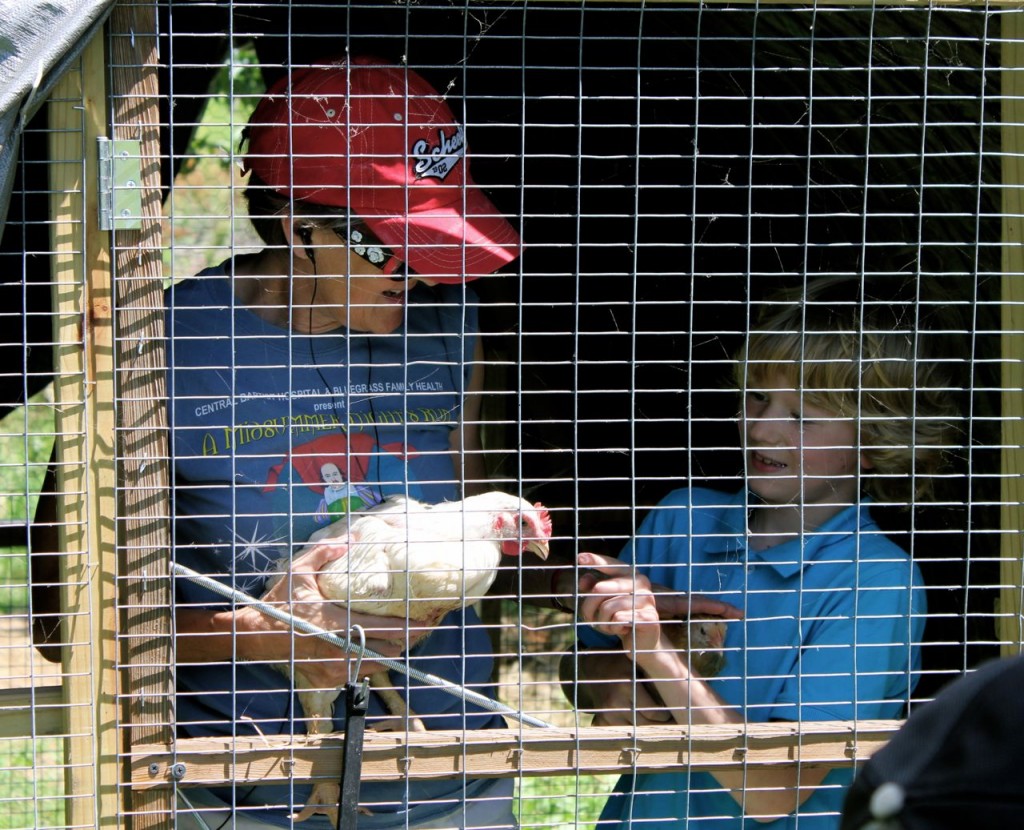 20. Kindness needs to be taught, too. And patience. And goodness. Some of my children, the "pleasers" didn't really need to be taught these character traits. And then there were a couple who really needed daily teaching of these basic things.
21. Memorize scripture together. And poetry. And songs. And anything else that delights you and your children.
22. See the world. Or at least your little corner of it. When you travel, take the time to learn about and see the areas you travel through. The world is a fascinating place, and is full of learning opportunities! You're only limited by your imagination and your initiative. Many, many wonderful educational sites are free to the public.
23. Kids need friends. So do you. I have had to remind myself of this fact over and over again through the years. I try to be a great mom and a terrific teacher, but my kids need friends, also, and we've gone to great lengths to make sure that they have time and ability to forge friendships with great kids.
24. Do something bold. I dare you. Nearly fifteen years ago, our kids were interested in theatre and there was no homeschool theatre group in our area, so we took a big breath and started one ourselves. It was definitely out of my comfort zone, but my husband and I felt that our kids needed it (see point 23 above) and we've been rewarded many times over for our time and effort. It was a bold thing to do.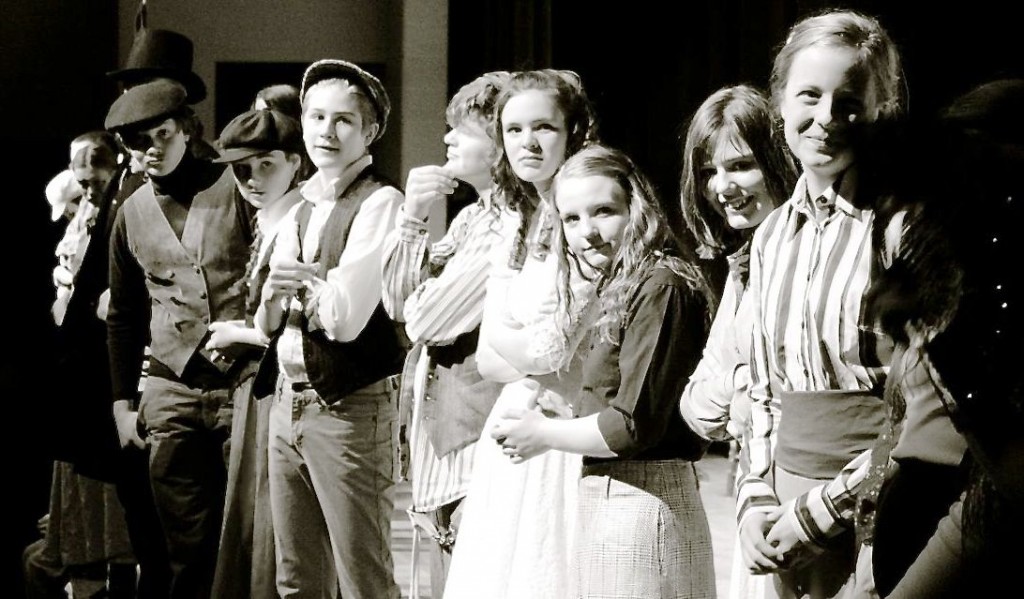 25. Don't push outside activities to the point where quality family time is nonexistent. We were lucky in the years when all the kids were at home: we had very little money. Well–I wouldn't have minded it if we had had a bit more at the time, but we really couldn't afford to participate in many extracurricular activities. But that meant lots of time at home together, which I now consider a plus. When our income rose and we could do more activities away from the home, our family life together was harder to come by.
That's it! Those are the 25 things that I've learned that I will share with you today. It has been a gift and a pleasure to teach our children at home. Are you curious about what they are doing today?
Matthew is working on his phD in St. Louis, is married to Rachel and daddy to Emmett and new baby Wesley. Andrew is a graphic designer and is building his own business, and is living in Ohio with his wife Sonia and princess-daughter Anya and they are working as house parents to needy kiddos. Bethany will complete her theatre bachelor's degree later this year, and married Saia this summer. Timothy went straight from high school into a job writing code and designing websites with a firm here in Nebraska. This fall he is taking a sabbatical from work to travel and work at small organic farms around the world. Amalia has two more years of home school and hopes to build her own business. She has co-authored a recipe book that she released on her 16th birthday, and is working part time at a book store. :) Malachi, God bless him, is 9, is a great reader, loves science and nature and is very good at drawing. He tries to be patient with his parents, who aren't getting any younger. ;)
Author Amy Young Miller writes a blog at http://vomitingchicken.com, chronicling adventures with her kids, her chickens, and her garden.